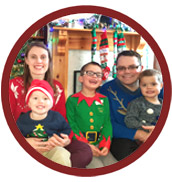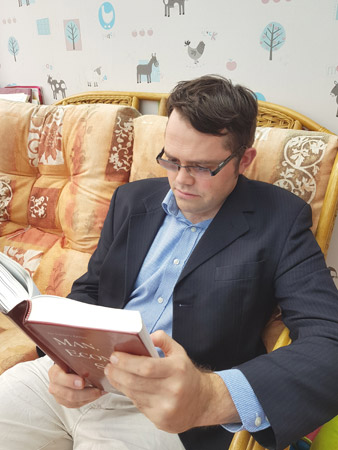 I graduated in Economics from Cardiff University (a member of the Russell Group) in 2008. I not only studied Economics but aspects of Politics and Business as part of the course. I then completed my Professional Certificate of Education also at Cardiff University in 2011 to become a qualified teacher and during my student placement taught on a Level 3 BTEC Extended Diploma in Business covering concepts from accounting to marketing.
Between 2011-2013, I worked at Cardiff and Vale College, a Further Education and Sixth Form College. I taught Maths from Entry Level up to GCSE to a diverse range of students: from Somalis to Serbians and adolescents to adults. In addition I tutored GCSE Sociology, Level 2 IT (equivalent to GCSE) and Level 3 Communications (essentially English at the equivalent of A-level). In the evening I taught AS Economics to a small class.
In the summer of 2013 I moved to Exeter to become Economics Programme Leader at Exeter College, rated Outstanding by OFSTED in 2014. I mainly taught AS and A2 Economics as well as being involved in pastoral work in my capacity as a personal tutor – I am currently an examiner for AQA in A-level Economics. As part of that I dealt with personal issues, provided careers guidance, advised on multitudes of UCAS personal statements and delivered rigorous mock interviews for Oxbridge candidates – two out of three were offered places; one of these students commented that his interview for Oxford was really easy since the one I gave him was three times harder. I also worked with the College's Debating Society in improving their debating and public speaking skills- I also debated a colleague every year on topics from Equality to Brexit which became a popular event; I was a member of the Cardiff University Debating team during my undergraduate degree.
In the summer of 2016 I founded Rougemont Tutoring; I already had many years' experience in tutoring since I had provided it on an ad hoc basis since graduation in 2008 including some degree level work. Since 2016, I have provided online tuition in Economics and Business Studies to students in China, Canada, Switzerland, Russia and the Ukraine in addition to my local work around Exeter in the UK. I have been an examiner for Economics A-Level since 2016 which gives me a deep insight into how to maximise marks. I also wrote 195 multiple choice questions for Cambridge University Press's Economics iGCSE textbook.
The reason I founded Rougemont Tutoring was that I wanted to provide a service genuinely dedicated to education which was tailored to individual needs that fit flexibly around educating my own children. My wife, Helen, and I have four children, Zachary, Tahlia, Jory and Ptolemy who we are home educating. This allows us to provide a personalised education which follows the needs of the individual child. This is the type of education I'm committed to and want to bring to you.
I was born in Leyland (as in British Leyland) in Lancashire in 1986 and lived there until moving to Cardiff in 2005 for University. At Cardiff I met my wife Helen – she was studying Microbiology.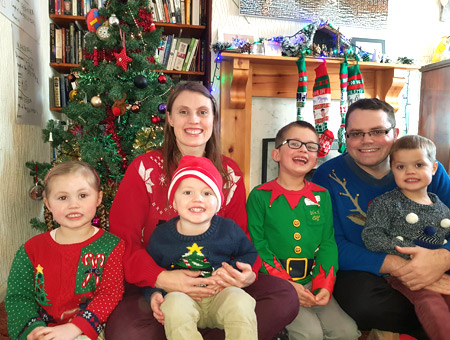 We married in 2010 and she gave birth to our first child Zachary 2012 during the London Olympics. When we moved to Exeter in 2013 it was a return for Helen, having been born and raised there. In 2015 our twins, Tahlia and Jory, were born unexpectedly early so much so I was playing five-a-side football at the time.
I enjoy going on day trips with the family in particular to Safari parks, ruined castles and best of all, food festivals – Zachary in particular likes the free tasters at the cheese stalls!
I very much enjoy watching and analysing films particularly those directed by Orson Welles and Christopher Nolan – I set up a film discussion group at University with the intention of critically engaging with the themes of the work. I also self-study philosophy, in particular political philosophy and works in the Aristotelian tradition.
I am a Manchester United fan and very interested in the history of football – I also play on occasions. I also enjoy novels, in particular Dostoyevsky and more contemporary science fiction/fantasy works by Gene Wolf and Isaac Asimov. In addition I am an active member of St Thomas Baptist Church.