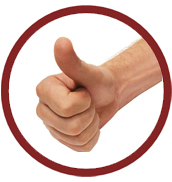 What Clients Say About Me
Simplifies the most tough subjects with easy explanations and examples – shows the experience!
Works best with 1.5 hours as 2 topics can normally be covered.
Would highly recommend!
Economics Tutee 
Swithun has tutored my son Stewart on Edexcel A level Economics for the past 4 months.
Stewart loves studying Economics so it was unfortunate when we realised that the quality of the Economics teaching and departmental support rather weak at his school. Fortunately we found Swithun who has given invaluable support and guidance to Stewart.
During his sessions Swithun has developed Stewarts understanding, focused him on Exam technique and boosted his confidence to the point that he now feels fully prepared for his forthcoming Exams.
After each session whether it be face to face or via SKYPE , Stewart always comments on how very beneficial and helpful he has found them to be.
Both Stewart and myself would highly recommend Swithun.
Parent – Economics Tutee
Swithun has a good knowledge of how the exam papers are marked which allows him to give very useful and specific feedback. This is particularly helpful when it comes to writing essays- of which you will do many!
He also ensures all tutor sessions are enjoyable and all homework set has direct application to the exams you will be working towards so it never feels like a waste of time.
He was also able to offer help and advice in other areas I was struggling for example; Swithun took the time to look over my personal statement and also helped me to devise a revision timetable.
I would certainly recommend Swithun as an economics tutor, he knows his stuff and there would be no reason not to do well if you put in 100%.
Economics Tutee 
From the minute I contacted Swithun he has been very quick to respond and has been very helpful and professional in his dealings with both me and my daughter. We exchanged a series of emails where Swithun set out his services etc.
He was happy for me to attend the first session and was very flexible in terms of lesson venues/dates etc.
The work set has been at a good pace for my daughter with Swithun working with her to identify gaps in her knowledge across the syllabus. Homework has also been set to ensure understanding and gets the most out of the tutoring sessions.
Yet to complete the exam but my daughter is a lot happier and more confident with her subject knowledge in Economics – this has been validated by her form tutor at school who has noticed big strides in the level of her work.
I would definitely recommend Swithun to anybody that needs help with their studies. Thanks Swithun
Parent – Economics Tutee
Swithun supported my son who decided, in this most challenging year, to re-sit his A level in October. His ability to explain clearly and differently, to ensure deeper knowledge and comprehension, has been essential.
Swithun has an engaging, personable and disarming style. Reliable and consistent, his working through examples, past papers and time management has been invaluable. Irrespective of any exam outcome, Swithun has been vital to improving academic and personal self confidence.
Parent – Business Studies Tutee
Swithun manages to make a subject that on the surface is a potentially tedious study of data analysis and half-formed theoretics, into something that is relevant, intriguing, polarising and above all engaging.
A subject such as economics, based on principles that are sometimes at best, malleable, can be a minefield for students come exam time. Throughout the year we engaged in multiple practice questions and mock exams, with Swithun breaking down each segment clearly and concisely and showing us how to integrate our new, wider understanding of economic principles in a tactical, mark scoring manner.
Swithun's approach to debate and discussion above all instills a sense of confidence in students to answer questions with conviction, external knowledge and sometimes even a wry smile.
I think I can say with honesty, that without Swithun's tuition, I would never have got an A*.
Economics Tutee